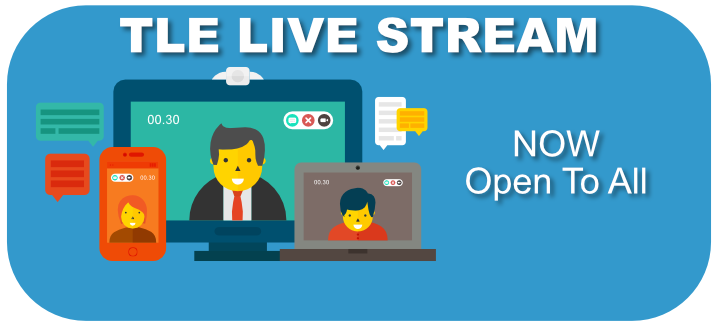 After a great deal of deliberation and consideration within myself and with my team of trusted advisors, I have decided to open up the TLEGG Live Streams to all of TLE. I never liked the idea of charging for access to thes stream, but I do have to make a living. I have found myself just not happy with that solution. Not only does this limit a great deal of the community from participating, but it poses problems for after the event. How do we keep the video private? How do we keep people from sharing it? How do we keep a transcript from being posted so that a fee becomes moot? I realized I am not in the business of controlling people and their choices. I'm in this work with you for the trust, intimacy, sharing, and kindness of "strangers." So I am going to go with those qualities. My change of heart is a choice to continue nurturing those qualities. I'd really like to continue nurturing those qualities in our community, and allowing access to the video and transcripts for archiving will make for some great learning, discussions, and exchanges, I hope.
HOWEVER, I do still need to make a living, so please consider a generous donation if you intend to access the stream, the archived videos, and transcripts. To donate, please use the Donation link on the home page of the site, or click below:
For those of you who cannot make it to the Great Gathering this year, you are welcome to access the 2 live workshops and 2 live channeling events!
HOW TO VIEW THE LIVESTREAM: Go here at the time of the livestream! That's it! You can use the chat room at the top of the page to chat with other TLE members watching with you.
All are welcome! But, please donate!
TOPIC SCHEDULE
SEPTEMBER 11
FRIDAY WORKSHOP: Harnessing Your Goal 11AM Eastern (streaming begins at 10:30)
FRIDAY CHANNELING: The 7 Metaphysical Strengths 4PM Eastern (streaming begins at 3:30)
SEPTEMBER 12
SATURDAY WORKSHOP: Practical Intuition 11AM Eastern (streaming begins at 10:30)
SATURDAY CHANNELING: Living Without Fear 4PM Eastern (streaming begins at 3:30)